Responsible For: Rebrand and Creative Strategy, Art Direction, Pre and Post Performance Analysis, Art Direction, UI/UX Direction, Product Dev Coordination.
Objective: Our blog positions TSIA as a thought leader and also of huge SEO value as it drives new traffic to the TSIA website. The goal was to update the UI/UX to convey a professional, thought-leadership tone, and increase read time, blog page views, subscriptions, and overall reading experience by effectively resonating with a broader audience.
Before Look and Heatmap Performance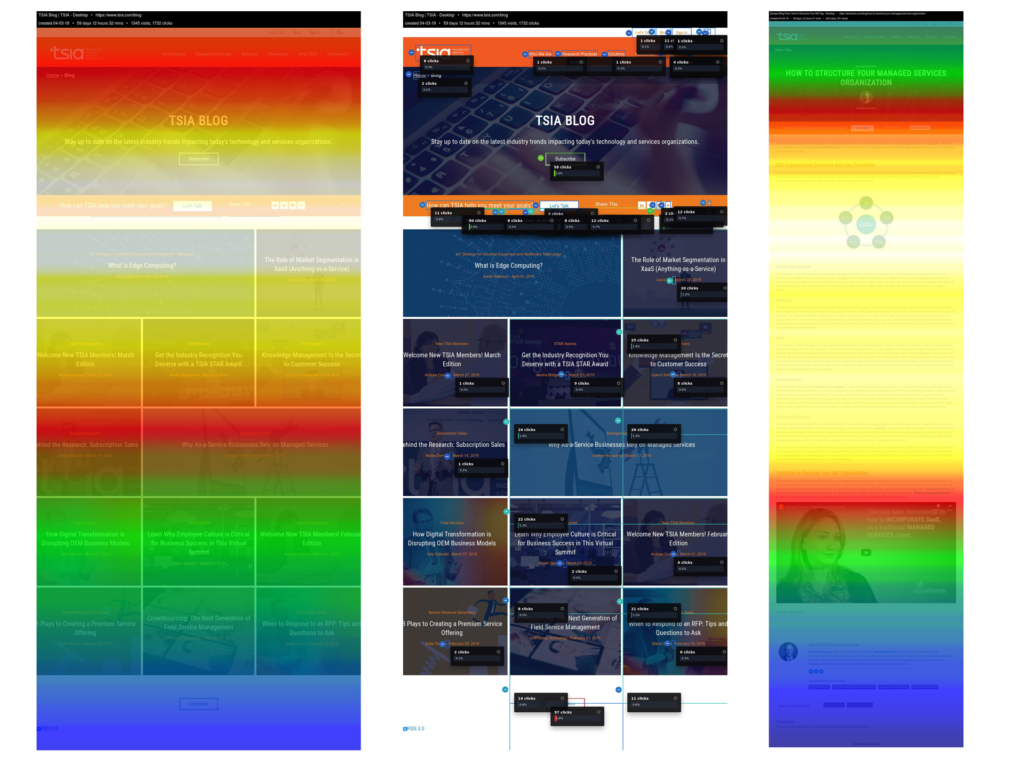 Action Plan: The first step was to determine goals and create a business case, finalize a wishlist and design direction, and stack hands with Product Development. The team gathered all of the information around challenges, technical specs, personas, and KPIs to measure success. The creative team looked at past design performance data, analyzed current UI/UX trends, competitive marketing. This prepared us to conduct a visual and brand discovery initiative before starting the design work.
Project Plan and Timeline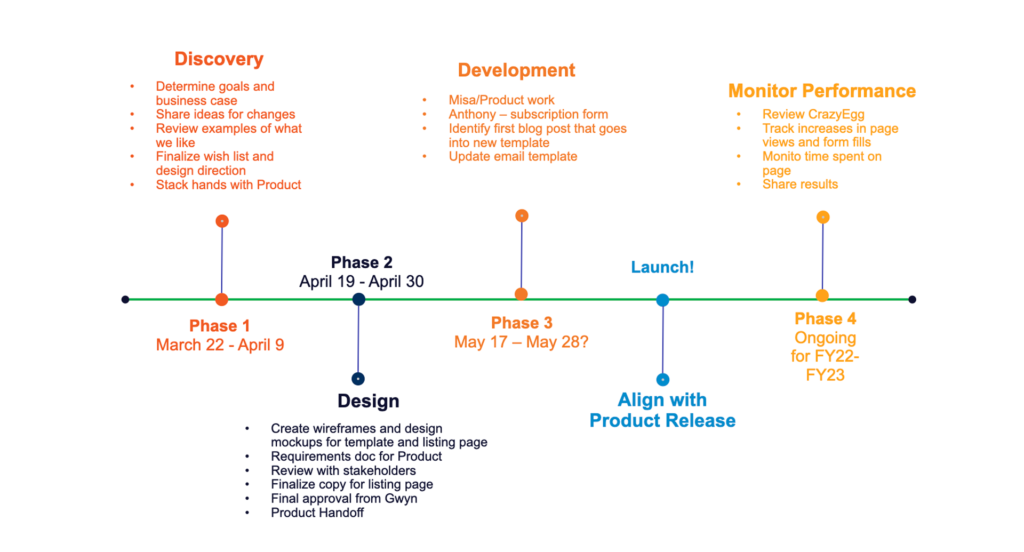 Blog Re-Brand Discovery Exercise via Color Psychology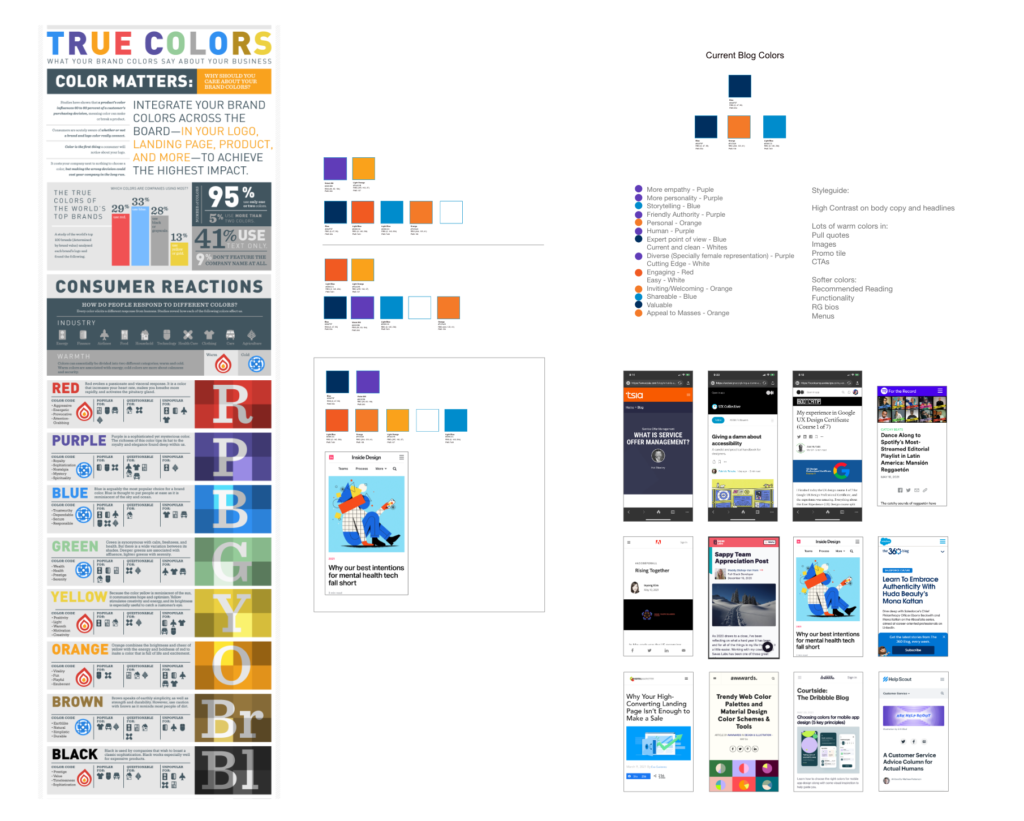 Results: A brand new redesigned blog experience, after 6 months we saw an increase in sessions and visitors by 25%, and our subscriptions also increased by 10%. In addition, what we discovered about the rebrand was a new brand voice that aimed to be personable, diverse, easy to read, and empathetic while delivering an expert voice in the subject matter and communicating actionable steps.
After Blog Redesign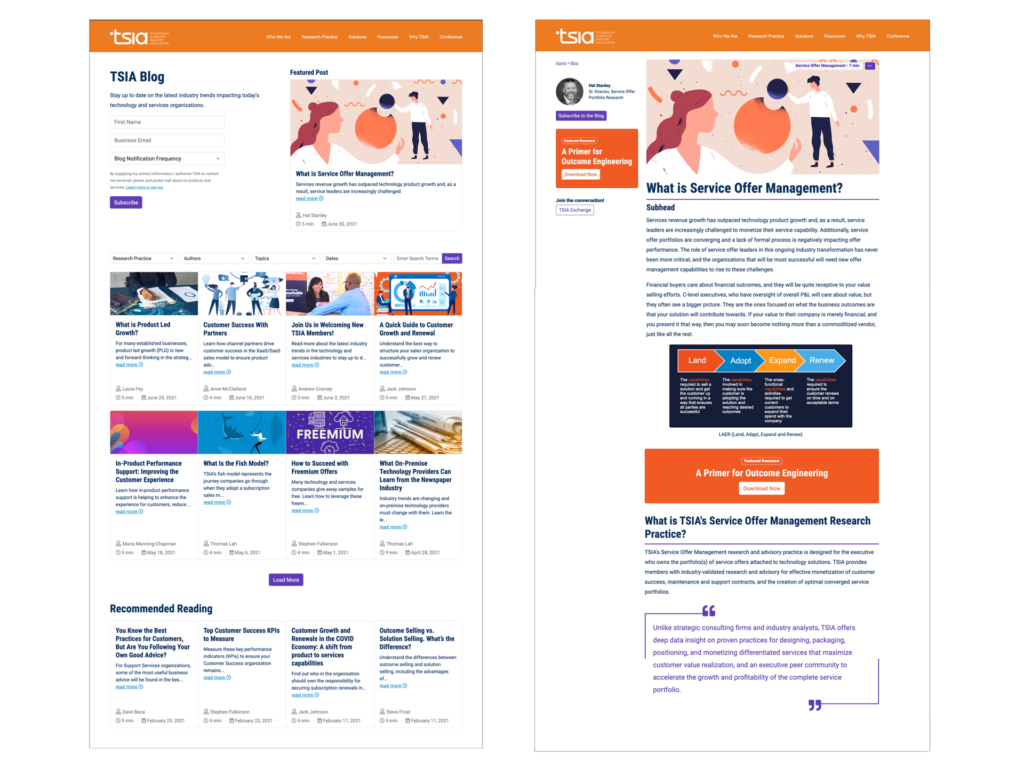 Team Adoption Phase: After documenting the new brand voice and image style guide in our design systems, we conducted a marketing-team-wide training to educate writers and designers on the rebrand attributes to follow in future publications to ensure new brand consistency.