Responsible For: Brand Marketing, Campaign Materials Design.
Objective: Under the Nestlé umbrella, the goal for the Wonka Candy brand launch was to move the brand into a more "upscale" and interactive consumer experience where teens and tweens would tap into their imagination and feel compelled to consume.
Action Plan: Collaborating with the Brand Manager, we kept the whimsical integrity of the brand. Using a wide arrange of purples, intricate 2D swirl embellishments, and golds that alluded to the "Wonka Golden Ticket". The band activation consisted of large-scale production of deliverables such as sales collateral, POS displays, media kit, and packaging re-design.
Results: We transformed the visuals into rich and delightful graphics, and elevated the candy-consumption experience worldwide.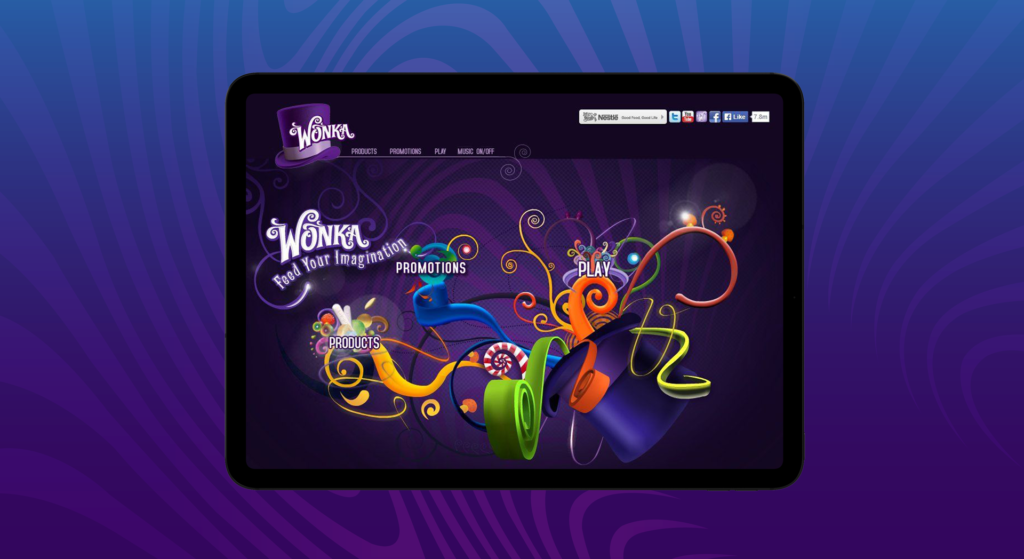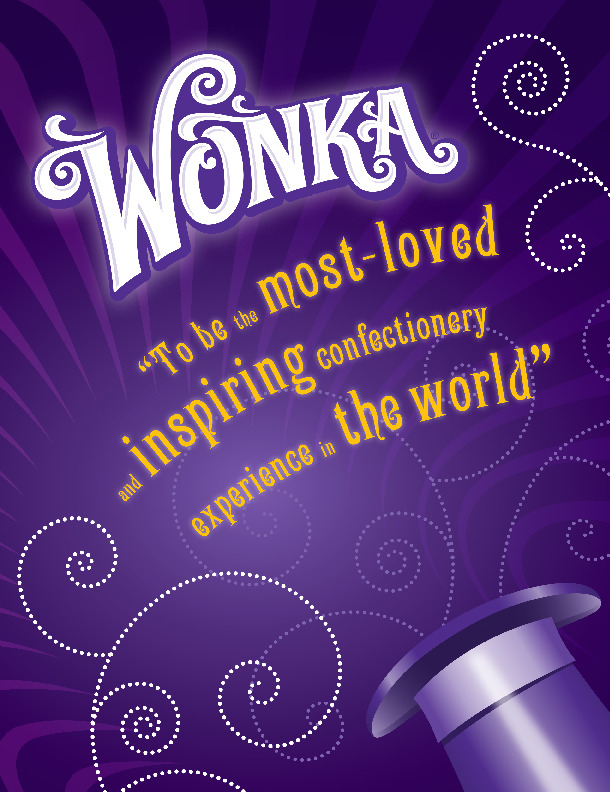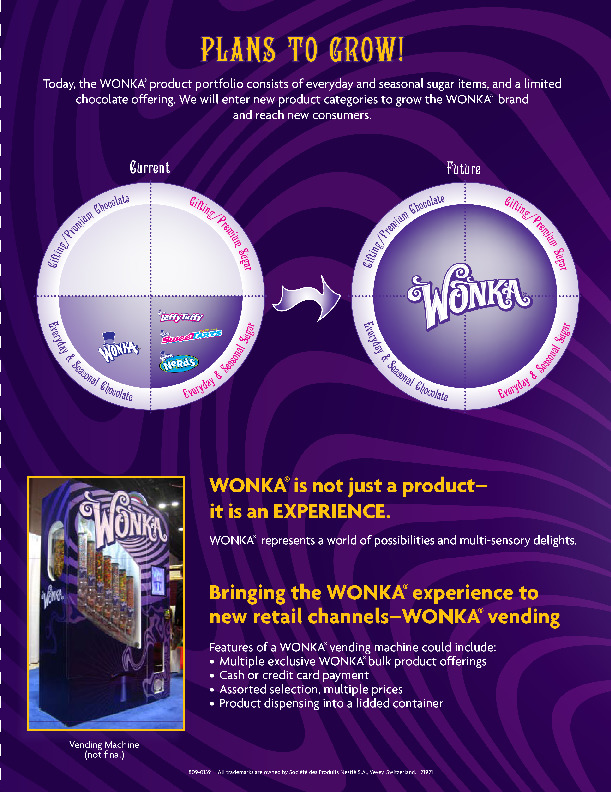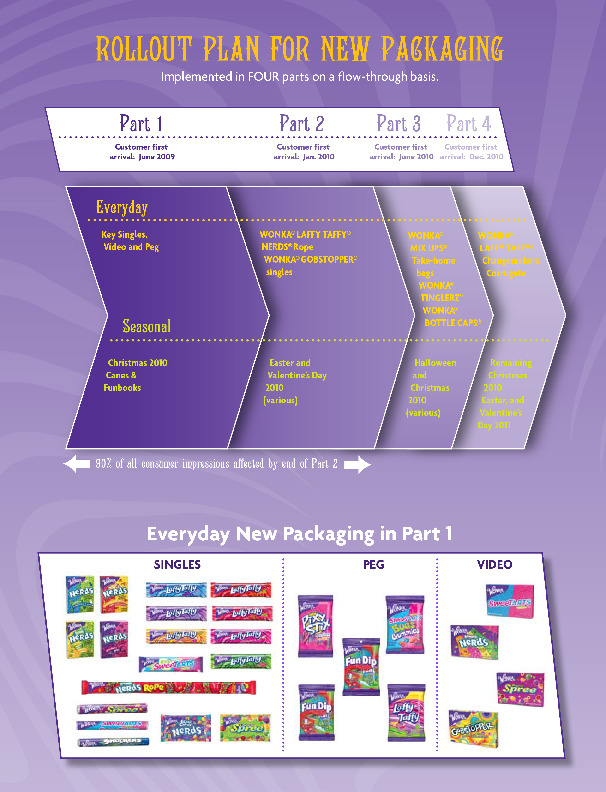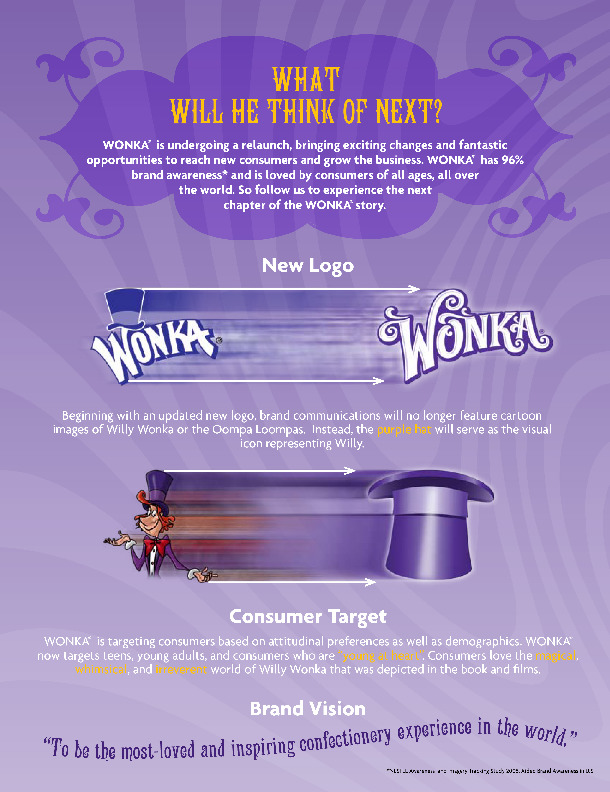 Wonka Brand Transformation Sales Sheet